Join MedROCK for a benefit
concert, auction, and launch of
their new single "Dream Hotel"!
August 17th 7pm-10pm
Electric Room at Dream Downtown
355 West 16th St. NYC
Click here for the full press release.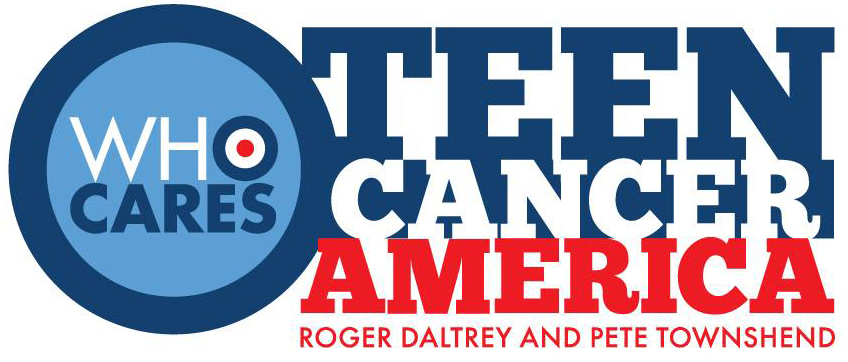 The event will be an official
fundraiser for The Who's charity:
Teen Cancer America
All tickets are tax deductible to the extent of the law.
TICKETING
Space and ticket availability is very limited.
To purchase tickets and check availability please contact Danielle at events@medrockband.com or (201)649-9913. You will have the option to pay by check or online. Each tier has a limited amount of tickets.
Tier One - $50 SOLD OUT
Tier Two - $100 LIMITED AVAILABILITY
Tier Three - $250
Tier Four - $500
With the purchase of a Tier Four ticket you will receive 1 t-shirt for the Chicago 2015 Celebrating The Who Pete Townshend and Eddie Vedder. The first 6 tickets will also receive 1 pack of 3 All Access Area passes from The Who's past shows.
Tier Five - $1000
With the purchase of a Tier Five ticket you will receive 1 Tommy Vinyl signed by Roger Daltrey, valued at $250.
AUCTION ITEMS
Headline Package placement at the Judas Priest Rock n Roll Fantasy Camp on September 14 – 17, 2017, Groupie Package and a signed guitar. Perfect for a family member or corporate incentive gift! More information available here. Minimum bid: $3,000. Value $5500/Priceless
Dream football outing at Met Life Stadium in a VIP Suite at a New York Giants or New York Jets game with appearance of alumni NFL player*. Valued at $5,000
Used Tambourine signed by Roger Daltrey from Desert Trip Music Festival in October, 2016. Starting at $1,500
Teen Cancer America hat signed by Roger Daltrey and Pete Townshend.
Starting at $600
Zak Starkey signed drumstick and used drumsticks with letter of authenticity.
Starting at $500
Used Pete Townshend Coachella guitar pick. Starting at $250
Joan Jett signed book. Starting at $100
Auction Items TBA: Sports Memorabilia
*subject to availability
Following in the footsteps of the highly developed and successful Teenage Cancer Trust – Teen and Young Adult Cancer Program out of the UK, Teen Cancer America is designed to help hospitals and healthcare professionals bridge the gap between pediatric and adult oncology care. Teen Cancer America aims to educate and support hospitals and outpatient facilities in the development of specialized units for this age group. The units are a place just for teens and young adults where the cancer experience is understood and the importance of living life through the cancer journey is nourished.
Teen Cancer America's work supports the coming together of physicians and allied healthcare professionals in both pediatric and adult oncology so that the teen and young adult cancer patient care becomes closer to where it needs to be. Age targeted care for this population is necessary for medical and appropriate psychosocial development of this unique age group. Research shows that some cancers that target this particular age group have not improved in over thirty years while improvements have been made in both pediatric and adult cancers alike. Teens and young adults with cancer are long overdue for an upgrade and Teen Cancer America can hopefully light the fire in America's health systems.
.